There is no such thing as a minor decision. We provide expert recommendations, options and strategies to support your financial and operational goals. Every construction project entails lots of moving parts, price points and people's opinions.
From vetting vendors to pressure testing project plans to keeping your stakeholders engaged and informed, BDR helps you exceed expectations without exceeding your budget.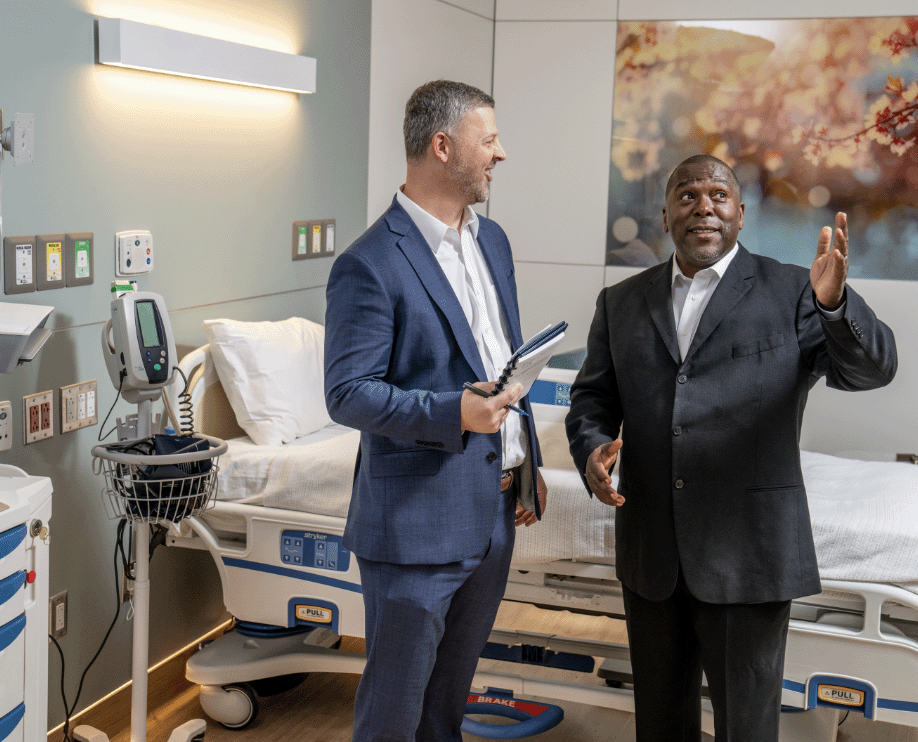 BDR's operational planning lets you easily manage change resulting from building projects or improve the efficiency of existing facilities. BDR's operational planning and change management supports organizations going through re-structuring, opening new facilities or implementing new business processes. BDR assists you in analyzing current practices, and identifying room for improvement, so you can get the most out of your space and people.
BDR's team engages your stakeholders and gathers feedback through an organized process of stakeholder coordination. This includes broader community engagement relating to major capital projects or gathering targeted feedback from specific groups like teachers, students, patients, staff, customers or visitors. BDR can craft and distribute surveys, lead focus groups and interpret key insights from the findings. Stakeholder engagement improves project outcomes. By gathering ideas from a diverse group of individuals affected by the project, BDR helps you build trust and goodwill within your organization, and community, ahead of major facility initiatives.  
Project Controls and Procurement Consulting
BDR's project controls and procurement consulting can organize and streamline the process of procuring goods and services related to capital projects. This includes creating and maintaining a formal, auditable bidding process for major design, construction and engineering vendors. With larger projects, the volume of quotes, purchase orders, and invoices can create a documentation nightmare. BDR helps you establish processes that ensure accurate, on-time payments and easier record keeping. Standardizing contracts, clarifying signing authority, and establishing a routing process also brings significant benefits.  
Project Accounting and Financial Analysis
For ongoing or upcoming projects, BDR can give you better insight into the financial health of your project. BDR assists with account reconciliation, invoice tracking, cost estimation, validation or other accounting tasks. BDR also projects and tracks your cash flow to help you understand exactly when funds need to be allocated over your project's lifecycle.